Godstone
Godstone Devlog 23: Inside version 0.5
---
Hey you guys! It has been a while since I returned to work on Godstone, and I want to let you in on some of the progress that has been made so far for version 0.5!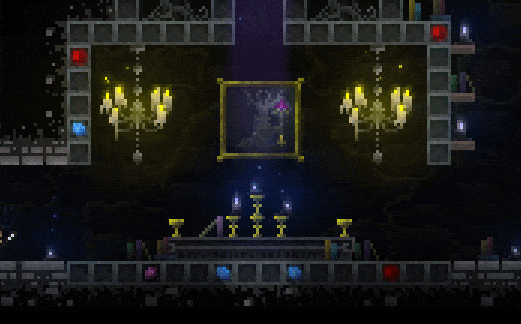 The new version will fulfill some of the wishes you guys have had for the game, such as a settings menu containing keybindings and sound settings. On top of this, I am also experimenting on alternative fonts for the game based on you guys' feedback, as some of you have had difficulties reading the pixelated text. To improve readability, I have almost doubled the resolution of the game to both make the text smaller, but also the pixels less visible. With the increased resolution, the graphics in the game has also improved quite a lot, and the black borders at the sides of the screen are gone! - I literally did this by accident, I had no idea it would help this much haha.


Besides the settings menu, resolution and text improvements, the Ruins Soundtrack has also received a small overhaul. There were issues with the music either being too quiet or too loud, as well as heavy bass. There were also a couple of melodies that have been cut out and replaced with new more dungeon-y themes.


Along with this, I have also added 10 new maps! There will be added a ton more over the next couple of updates to ensure as much variation as possible. The focus of the new maps will be to implement the feedback I have received over the past few weeks, such as separating loot from combat so the screen wont become chaotic or confusing, as well as making the player, enemies and traps more visible from the background!

One of the ways I have done this is to implement the new feature; Ambush. The player enters a small 'arena', were they will be trapped and 1 - 2 waves of enemies will spawn to attack the player! There will be no access to loot inside the arena, so focus will be entirely on the short, hopefully intense, fight.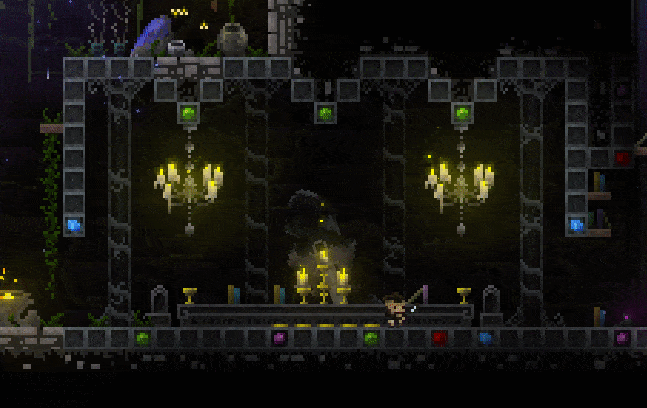 I really hope you guys enjoy playing the game, and of course will enjoy version 0.5!
Have an awesome day!
- Plant


Comments
Log in with itch.io to leave a comment.
thank god those black bars are gone

Haha yeah they were a bit annoying xD

They are gone on a 1920x1080 screen resolution, though I have not tried it out yet on a wider screen yet. ^^